The Bristol Salvation Army collects food donations
Letter Carriers' Team With The Salvation Army to Stamp Out Hunger!
On Saturday May 13th, 2017, The Salvation Army Corps in Danbury, Meriden, Bristol and New Britain, along with The Salvation Army's Winsted Regional Service Center, participated in the United States Postal Service's Nationwide "Stamp Out Hunger" campaign. Each year for Stamp Out Hunger, postal employees collect millions of pounds of non-perishable food items throughout the country for local Food Pantries.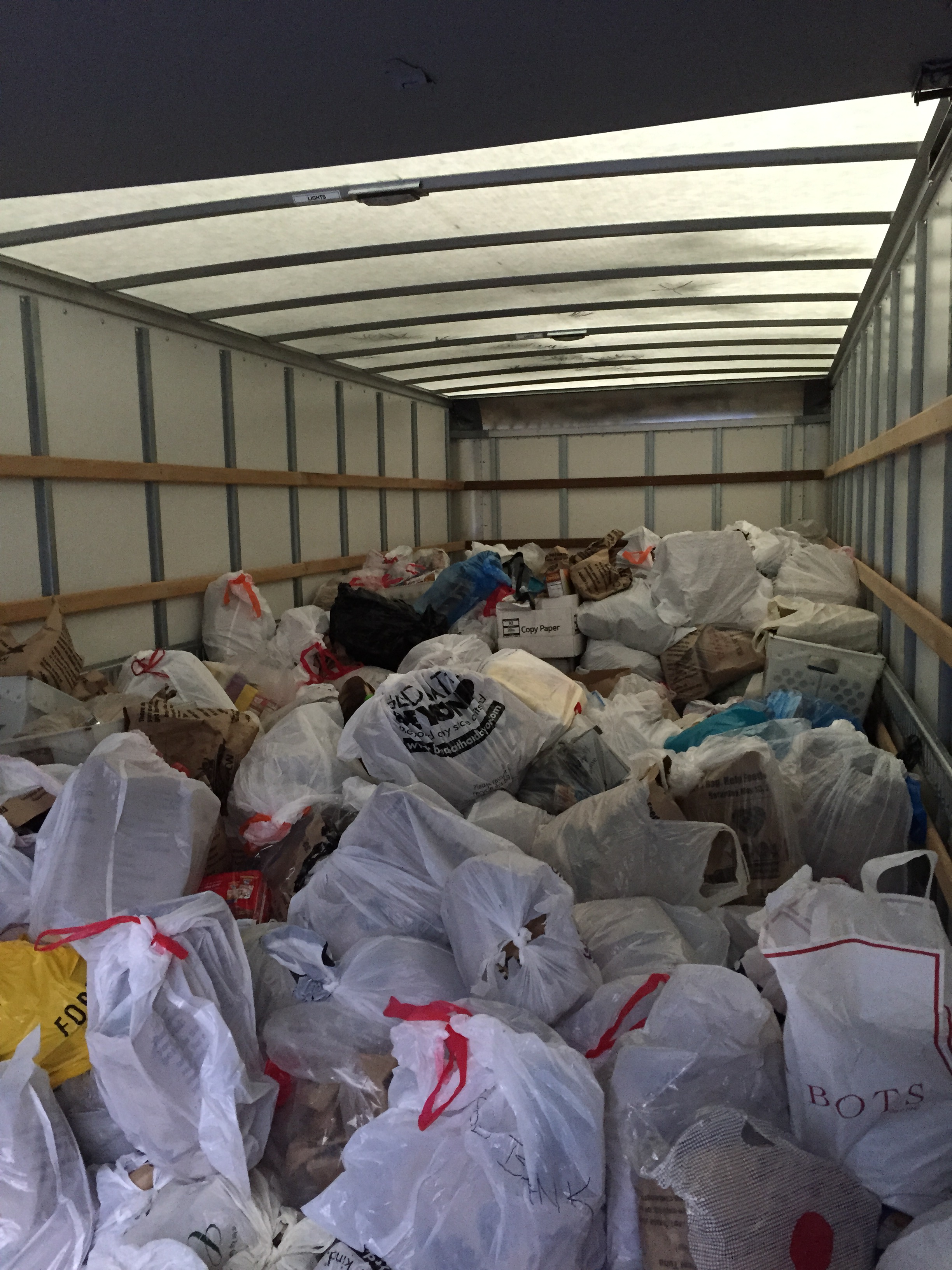 Ridgefield Post Office fills 26' Box Truck
As the old US Postal Service motto goes, "Neither snow nor rain nor heat nor gloom of night stays these couriers from the swift completion of their appointed rounds." It turns out this motto also applies for collecting food for the less fortunate, as the Ridgefield US Postal service workers, as well as retired US Postal Service employees, worked tirelessly through the rain and cold to sort through hundreds of pounds of canned foods. The collected items were in support of The Danbury Salvation Army.
The Ridgefield Post Office estimates that they collected 30 % more food this year than last year. The collection filled a 26 foot box truck. "I wasn't sure we'd be able to fill the box truck. How wrong I was, we filled it to the brim," said Richard Wildman, who was at the Ridgefield Post Office helping sort through the items that were donated.
"The Ridgefield Post Office workers went above and beyond, working in the pouring rain," said Wildman. Workers could be seen quickly transferring donated canned goods from paper bags as the bags were disintegrating from the rain. "They did everything in their power to keep the donated items dry. We can't thank them enough," Wildman added.
Meriden received 2,720 lbs. of food, which will help serve over 2,000 people in their community this year. "We are so grateful for the opportunity to be a recipient of this food drive," said Lieutenant LeNissa Rivera, Meriden Corps Officer. "The food collected will continue to benefit the men, women and children here in Meriden. Many thanks to each of the postal workers who went the extra mile to make this possible!"
Meriden Postal Worker fills her mail truck
The newly opened Salvation Army's Winsted Regional Service Center collected 1,200 lbs. of food to fill their beautiful new Food Pantry.
In Bristol, The Salvation Army was one of a few organizations in that were the beneficiaries of this campaign. The Salvation Army had a Canteen at the Post Office and gave out hot dogs, snacks, and drinks to the army of volunteers and Postal Workers participating in the event.
The Salvation Army wishes to thank all the volunteers who participated in this event, as well as those who donated food. A special thanks to the United States Postal Service for their generosity and for putting this amazing campaign together.
Click here to learn more about the Stamp Out Hunger food drive